Paulo Mirpuri
Chairman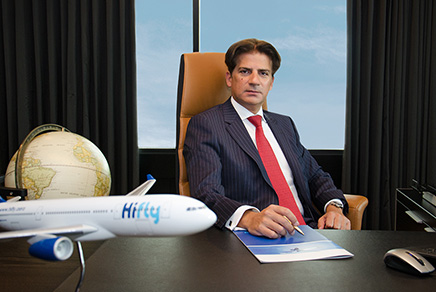 President and CEO of MIRPURI INVESTMENTS, Lisbon , Portugal. 28 Years experience in the Aviation Industry. Currently also Chairman of Hi Fly, Safeport, MESA and LSKY
Grown Hifly from one aircraft in 2005 to being one of the largest Aircraft wet leasing company's in the World. Founder and Investor of NetJets, Europe, expanding the fleet from 3 to 120 Business Jets in 10 years. Developed and Invested in Aviation centres in Paris, Macau China, Cape Verde and major Airports in Portugal
Chairman of the Mirpuri Foundation, a non profit organisation supporting humanitarian projects in the fields of Aerospace, Medical Research, Marine and Wildlife Conservation
Paulo is a qualified Medical Doctor and Airbus Airline Pilot
Laurence Goodman
Director Finance and Operations
A Fellow of the Institute of Chartered Accountants in England and Wales. SME Corporate Finance Specialist of over 35 years, with a particular emphasis on Property and MBO's.
Founder and CEO of Bridgebank Capital, for over 12 years , one of the UK's leading and most respected bridging and short term property lenders. Having advanced in excess of £250m of short term property loans since 2008, with a default rate at less than 10bps.
Highly experienced in the risk assessment and Appraisal of Real Estate Investments and Developments. Secured Various Funding Facilities for the Bridgebank Business to amount equal to over £250m.
Thor Magnusson
Director Marketing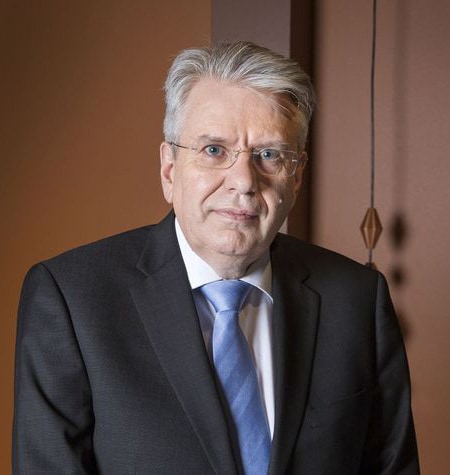 International Businessman of over 30 years working in Iceland, Scandinavia, Europe and the USA.
Well known in Iceland, Presidential Candidate in 1996 ( Ran for Office on 4 Occasions).  Studied at Commercial College of Iceland, Oxford University, University of Creative Arts. Also trained with Kodak, Fuji Film and Gretag in the operation of photographic laboratories, and founded photo studios in Iceland with subsidiaries in Denmark and Faroe Islands.
Former freelance Photo Journalist, with publications in the Sunday Times and issued through Camera Press of London to publications world wide.
Founded and Introduced the first Credit Card, MASTERCARD, into Iceland in 1979.
Founder and CEO of Goldfeder Group ( 1984-1995), pioneers of early Interactive information and Shopping systems.  Private Pilot ( 2000 hours +) , and ran Air Charter business flying Cessna Citation Business Jets ( 1990-1995).
1995, Founded the Peace 2000 Institute in Reykjavik. Organised gift, food and aid flights for Children in war zones, under the co-operation of the United Nations, the Red Cross and Red Crescent. Awarded the Gandhi Humanitarian Award and the Greek Orthodox Holy Gold Cross award at the nomination of UNESCO. Written a book and had Articles published on International Politics and Global Security.
Since 2004, has successfully ran a business (Islandus) with operations in Europe and USA. Has become a leader of internet based automobile buying and import service in the Icelandic market.
Sales Opportunites
Interested to join our network as Agent Partner?
Our regulated property bond offers investment opportunities in Valhalla developments.