The founding partners will provide funding for the acquisitions and development already initially identified, in order to establish the business. Already a development of 34 units has been contracted and a further 100 units are being negotiated.
Ongoing funding strategy is for Valhalla Paradis launch its own Property Bond to finance the growth opportunities for the business.
It is expected that the total investments of Valhalla Paradis in the Algarve over the coming five years will exceed EUR 100 million for properties to be sold or leased to retirees in the Scandinavian market.
Property Bond Management
Lyndon Miles, a highly experienced corporate Real Estate Banker, has been retained in a consultancy capacity to assist Laurence Goodman in developing the Valhalla Property Bond.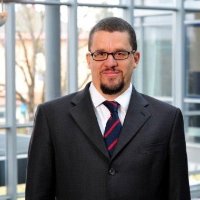 Lyndon Miles, a highly experienced Real Estate Debt Fund Manager. KGAL Group – 2015- date Director, Real Estate Debt Fund London, Munich. Hampshire Trust Bank 2014-15 Commercial Director, Asset Based Lending & Real Estate Lending London. Nova Capital 2011-14 Principal, Corporate Finance & Debt Advisory London, Harare, Johannesburg. ACP Capital 2007-11 Director & Managing Director, SME & Real Estate Debt London, Munich
Investec Bank UK 2000-07 Manager, Structured Finance & SME & Real Estate Debt London. PriceWaterhouseCoopers 1997-00 Manager, Corporate Finance & Debt Advisory London Education. Manchester Business School 2001-02 MBA (Finance) Manchester University Of South Africa 1986-90 / 1990-91 LLB / Post graduate taxation Zimbabwe / South Africa
Sales Opportunites
Interested to join our network as Agent Partner?
Our regulated property bond offers investment opportunities in Valhalla developments.